Today was the big day for the First Annual Sudoku Championship. I, along with about a thousand other nerds, converged on the Philadelphia Convention Center at 9 this morning. After snagging my free t-shirt and goody bag, I chilled out for a bit with Mike and W. The first and second rounds were back-to-back, starting at 11. There were 263 contestants in my division, beginner. After about 5 minutes of solving, I was the 43rd to finish. In the second round, I took about the same amount of time and was 34th to finish. The third round, after lunch, was much harder. I messed up on the puzzle, and after 7 minutes of solving, I finished 95th. There were some people who didn't finish in the 30 minute time allotment, so not too bad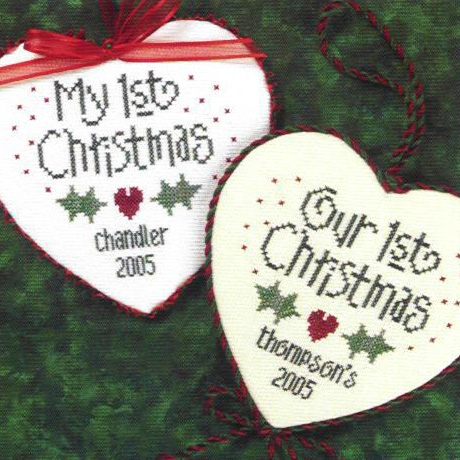 on my part, I guess.
Since there was nothing to do but sit after completing each puzzle, I was glad I had brought some cross stitch to work on. I started on, and got about halfway done with, a piece that will become an ornament for my friend's son's first Christmas. This is also the one I did for a couple of friends of ours who just got married, as well as for my nephew.