George W. Bush has aged A LOT over the past eight years. I mean, going from this:
...to this: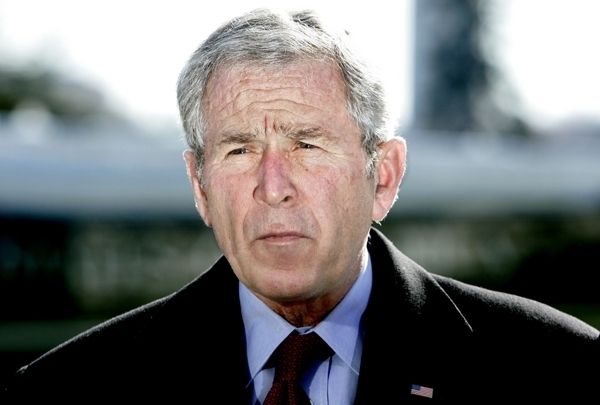 I mean, I know the presidency is a stressful job and that a
person AGES A LOT
during the 4-to-8-year term, but really... is it just me, or does he look like he's drinking again??